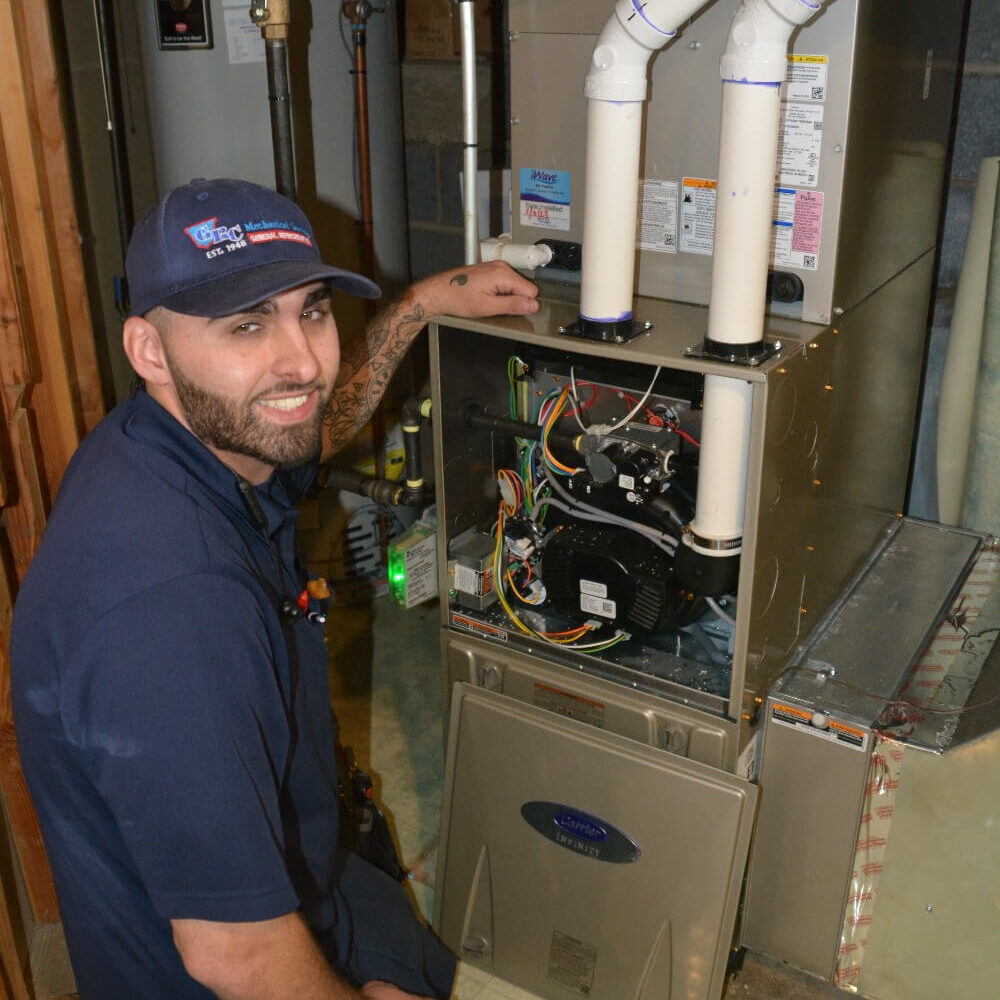 Gas Furnace Maintenance in Bergen County, NJ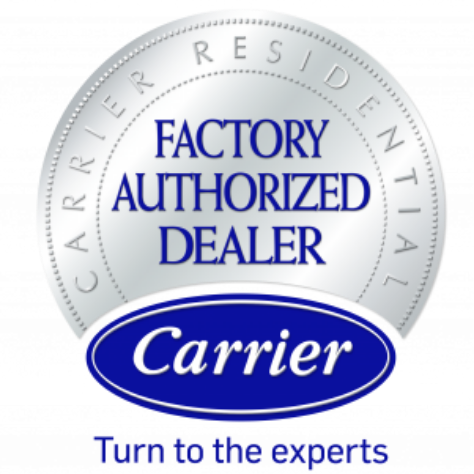 Review Score as of 6/15/23
You may not realize it, but the best way to ensure that the gas furnace in your Bergen County, NJ home will run safely and reliably is by regular gas furnace maintenance. At GRC Mechanical, we pride ourselves on providing the best in gas furnace tune-ups to our residential customers, and we can help you get the gas furnace maintenance you need, too.
A Breathe Easy Plan from GRC Mechanical helps ensure your gas furnace gets the maintenance it needs.
By choosing our Breathe Easy maintenance plan, you can rest assured that the gas furnace in your Bergen County home will get the tune-up it needs for effective, efficient operation. This plan is designed to search out potential problems and unhealthy situations and correct them, which can save you from having to have more extensive repairs down the road. Should you need emergency repairs, this plan helps ensure prompt, priority service as well as a 15 percent discount on repair services.
Benefits of Gas Furnace Maintenance
When you choose to get maintenance services for the gas furnace in your Bergen County home, you can rest assured that you'll be helping it keep your home warm and comfortable. Here are just a few benefits you'll enjoy by having GRC Mechanical provide regular gas furnace maintenance:
Your gas furnace will provide you with more effective heating.
Your gas furnace system will have improved efficiency, helping you save on energy costs.
Your gas furnace equipment will enjoy a longer life. 
Depending on your equipment, regular maintenance can help keep your warranty intact.
Your gas furnace will be less likely to need expensive repairs.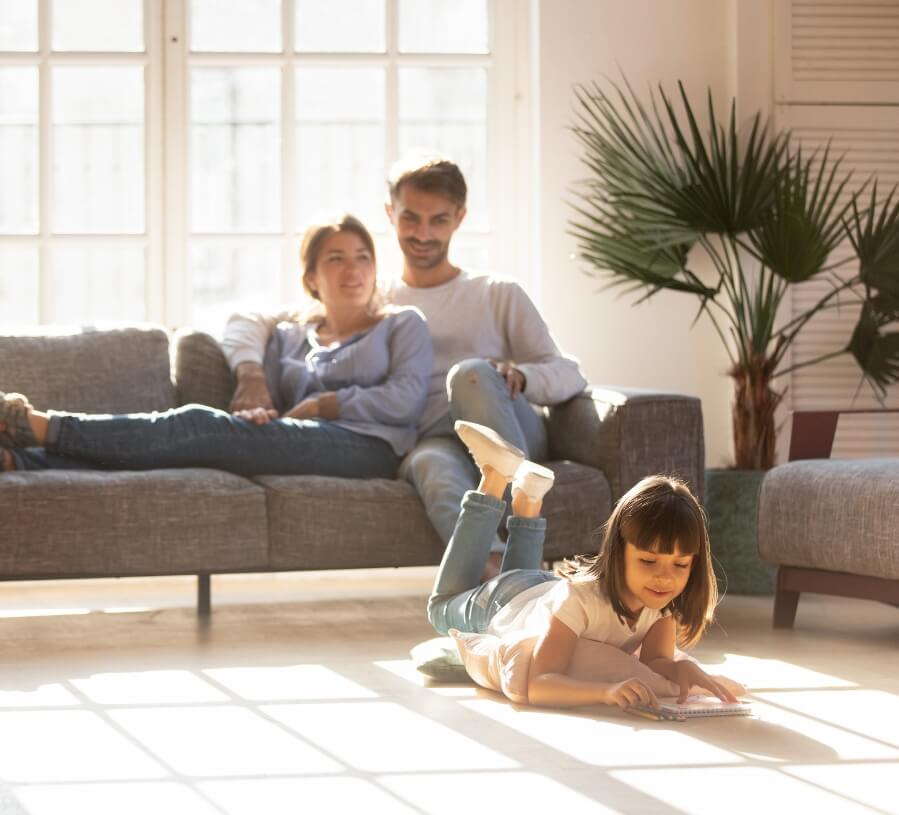 In Discounts, Rebates, & Tax Credits On New System Installations†
Up to $2,050 in rebates or 0% APR financing for 60 months.*
PLUS up to $2,000 in tax credits.**
†$500 in GRC loyalty credit for GRC Breathe Easy clients, up to an additional $1,550 in Carrier® Cool Cash rebates. Must be installed and claimed by 12/18/23. **Up to $2,000 in Tax Credit from the Inflation Reduction Act.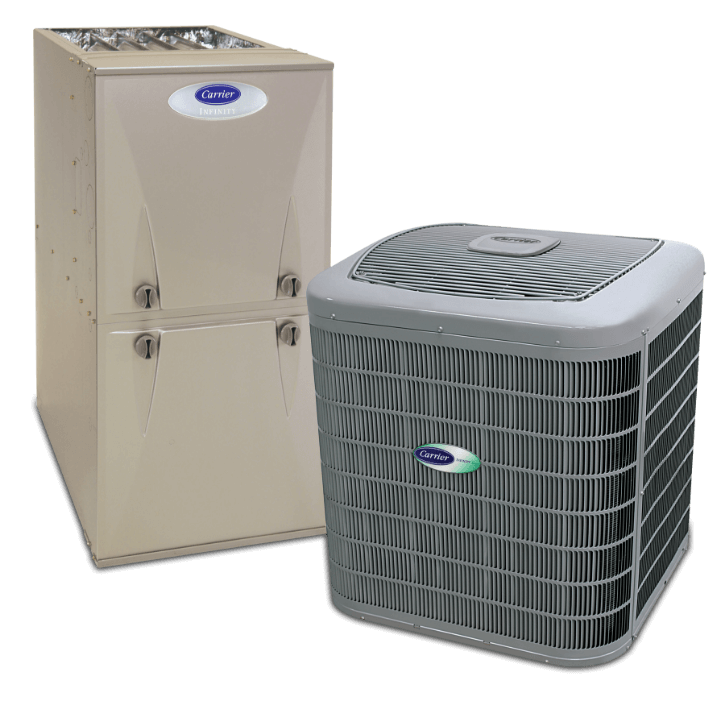 Trust GRC Mechanical Services for the gas furnace tune-up you need near Bergen County, NJ.
When you need gas furnace maintenance for your home in Bergen County or nearby areas, GRC Mechanical Services is ready to help. Simply give us a call at 1-800-651-8222 or contact us online, and we will be more than happy to help with your gas furnace tune-up needs. 
Additional Gas Furnace Services
As a full-service heating contractor, you can count on GRC Mechanical Services to meet any gas furnace need you may have. In addition to expert gas furnace maintenance services, we're also pleased to offer a complete range of additional services.