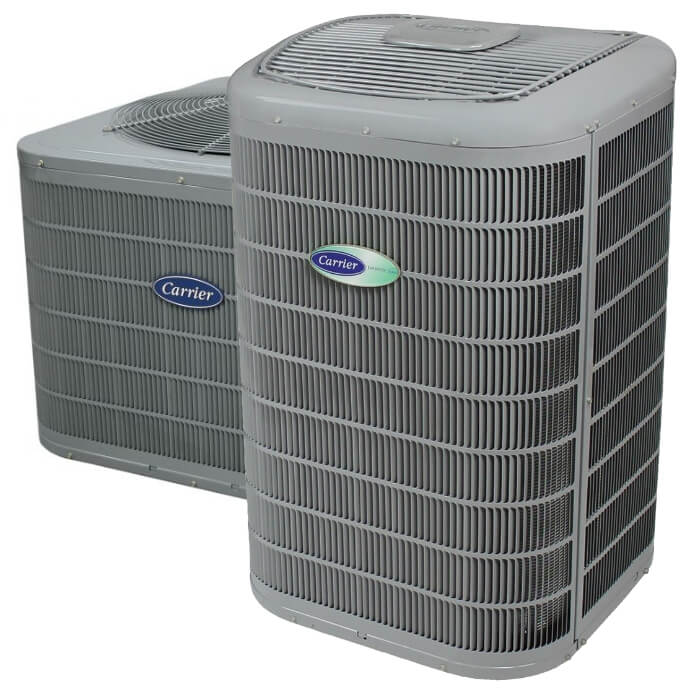 Carrier® Air Conditioning Systems in Bergen County, NJ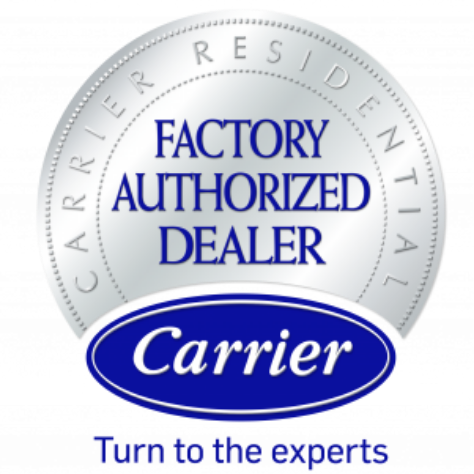 Review Score as of 6/15/23
At GRC Mechanical Services, Inc., we take great pride in providing our customers with the best products and services possible. That's why we're pleased to offer Carrier air conditioning systems, and professional air conditioning installation by factory certified technicians. We're licensed, insured, and a Carrier Factory Authorized Dealer. We proudly offer top-of-the-line Carrier air conditioning systems that will keep our customers cool and help them save on their utility bills, too.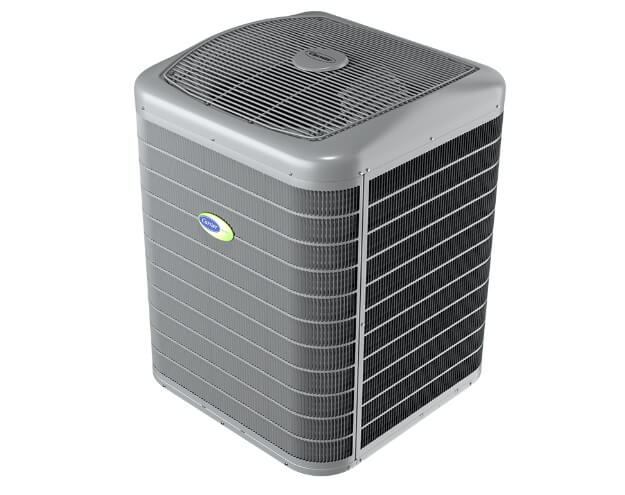 Infinity® 26 Air Conditioner with Greenspeed® Intelligence
For top of the line air conditioning, count on the Carrier Infinity 26 to provide optimal cooling and exceptional home comfort. This system offers up to 24 SEER2 for premium energy savings with extremely quiet performance and premium comfort.
Infinity 26 Specifications
Learn more about the Carrier Infinity 26 with Greenspeed Intelligence below:
ENERGY STAR® Certified
Excellent Humidity Control
Variable Speed Compressor
Premium Comfort Features
Sound Level as Low as 51 Decibels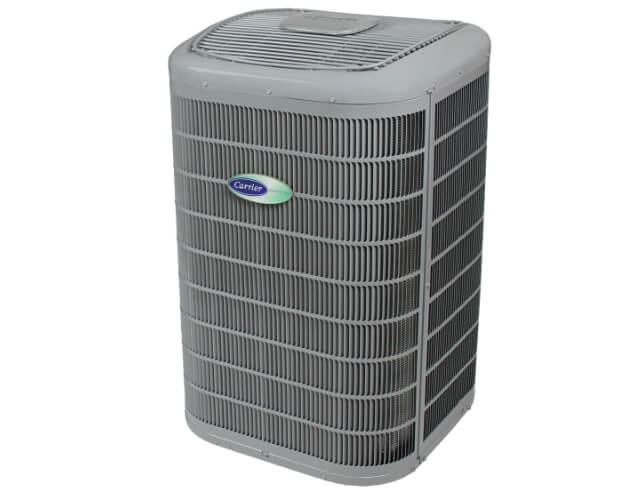 Infinity® 19VS Central Air Conditioner
If you're looking for advanced home cooling and excellent energy efficiency, trust the Infinity 19VS central air conditioning system to keep you and your family comfortable. It offers up to 19 SEER2 for optimal energy savings with premium comfort features.
Infinity 19VS Specifications
Find out more about the Carrier Infinity 19VS below:
ENERGY STAR® Certified
Excellent Humidity Control
Five-Stage Compressor
Premium Comfort Features
Sound Level as Low as 56 Decibels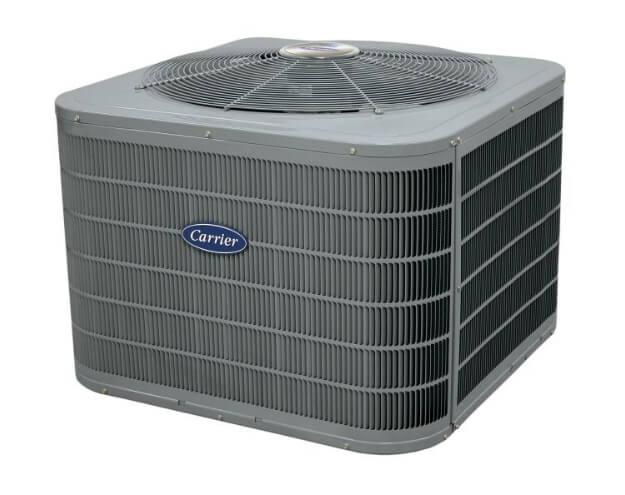 Performance™ 17 2-Stage Air Conditioner
Performance series air conditioners offer that perfect balance between sticking to your budget and your desire for long-term energy savings. The Performance 17 model provides comfort, quiet operation, and enhanced summer dehumidification.
Performance 17 Specifications
The Performance 17 offers many benefits, including:
ENERGY STAR® Certified
Enhanced Humidity Control
Two-Stage Compressor
Enhanced Comfort Features
Up to 17 SEER Cooling
Carrier offers a complete lineup of air conditioning systems.
Not sure which Carrier system is right for you? In addition to our featured systems, you should know that Carrier offers a full range of air conditioning systems to fit any budget and lifestyle. Ask us about the complete lineup of Carrier AC systems to discover the right one for you.
Performance™ 16 Central Air Conditioner
Comfort™ 15 Central Air Conditioner
Comfort™ 15 Coastal Air Conditioner
Comfort™ 15 Compact Air Conditioner
Comfort™ 14 Central Air Conditioner
Trust GRC Mechanical Services for the right Carrier air conditioning system for your home.
When you need a quality air conditioning system from Carrier for your Bergen County home, GRC Mechanical Services is ready to help. Simply give us a call at 1-800-651-8222 or contact us online, and we will be more than happy to help with your AC installation needs.