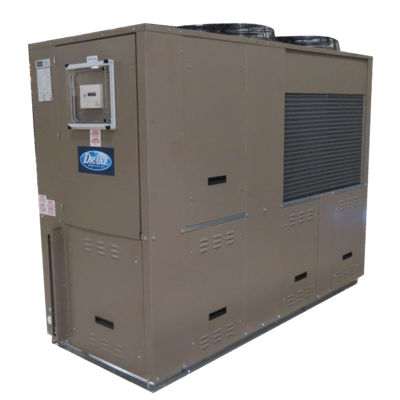 Commercial Chiller Services near Bergen County, NJ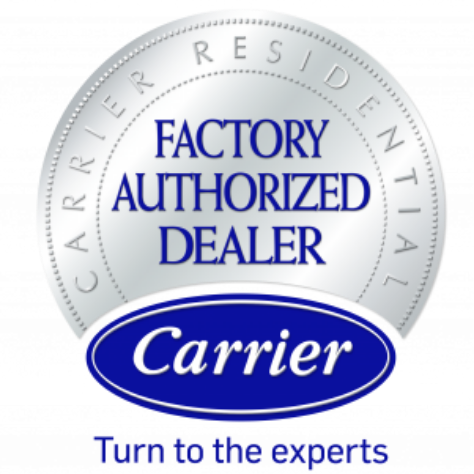 Review Score as of 6/15/23
Your business depends on chillers that work efficiently and effectively. That's why GRC Mechanical Services offers chiller maintenance, repair, and replacement to our commercial customers. We want to help your business stay up and running no matter what. You can count on us to provide top-of-the-line commercial chiller installation, as well as reliable service and maintenance so that your water cooled chiller will be running optimally for years to come.
Signs You Need Water Cooled Chiller Replacement
Your chiller is an important part of your business, and you need to know that it's working both effectively and efficiently. If your chiller is not working properly, it can affect other vital equipment and can cause great expense and extended downtime for your business. When considering if it's time to replace your chiller, there are a few things you should keep in mind, as these signs may indicate a replacement is in order.
Is your current water cooled chiller more than 15 years old?
Is your chiller becoming costly to repair and maintain?
Have you noticed an increase in energy costs?
Is it difficult to find replacement parts for your chiller?
Is your current chiller not operating properly or difficult to operate?
Your system seems to turn on and off frequently.
Your home is not as cool as it should be, or there is excessive humidity.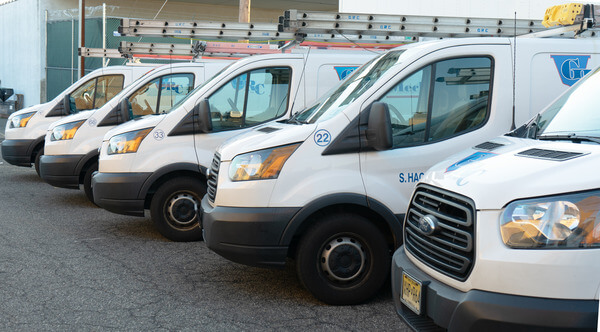 Trust GRC Mechanical Services to provide the commercial chiller services you need for your company.
When you need chiller replacement, repair, or maintenance for your industrial property, GRC Mechanical Services is ready to help. Simply give us a call at 1-800-651-8222 or contact us online, and we will be more than happy to help with your commercial chiller needs.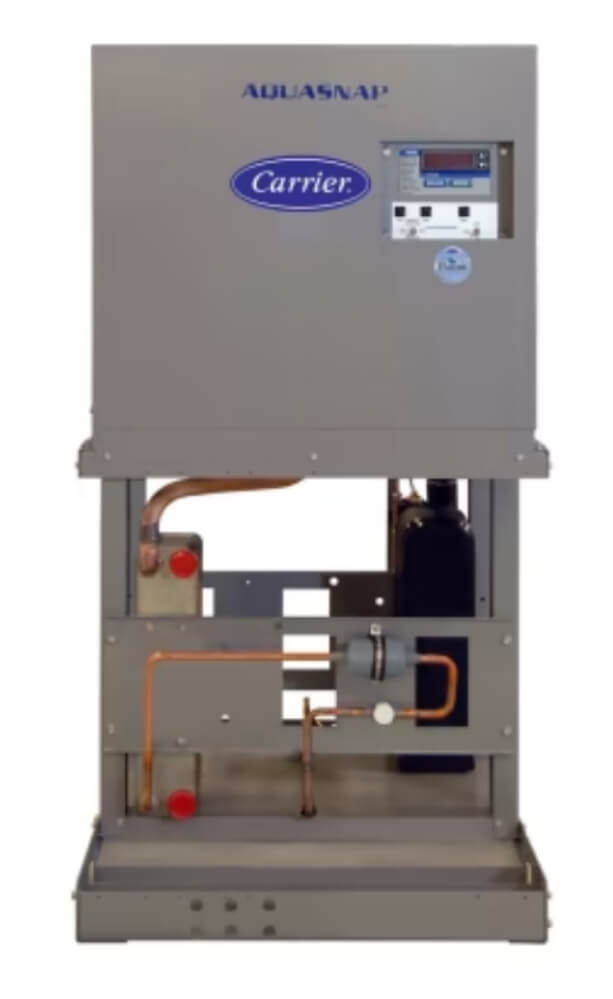 Water Cooled Chiller Replacement in Ridgefield, NJ
Job Location: Ridgefield, New Jersey
Design Criteria: Replace an existing chiller system with new equipment that would fit through the restricted access to the basement. Finding equipment that would fit was our foremost concern. Energy efficiency was identified as a major priority.
Description of Installation: 2 25-ton water cooled chillers were installed with brazed plated heat exchangers. These chillers were selected due to their weight , size, and ability to operate at reduced capacities to conserve energy. The two chillers are controlled by a Control Panel equipped with lead-lag control, 7 day time control, and water temperature adjustments.
The old chiller was dismantled and removed in sections, the new chillers were rigged down the stairs with a chain fall and set into place. A new water tower was set on the roof and interconnecting water piping was installed as well as a new pump and pump control.